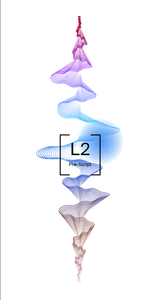 SUMMER SEMESTER STARTS AUGUST, 2023
Efficiently transform movement dysfunction into unrelenting gains.

The Level 2 Certification course, led by Dr. Jordan Shallow and Kyle Baxter, expands and elaborates upon the foundation laid by your Pre-Script® Level 1 Certification. Expediently solve movement problems of any complexity, and rapidly yield high performance results in any population.
The course covers:
Anatomy, Function, and Mechanics of the Rib Cage and Pelvis
The Complex Relationship Between Rib Cage/Pelvis/Spine Structures and External Musculature
The Role of the Diaphragm in Movement and Dynamic Stabilization
Practical Application of Breathing Mechanics in Training
Practical Application of Gait Cycle and Foot Mechanics in Training
Overcoming Structural Biases to Maximize Performance
The Role of the Nervous System in Motor Learning, Movement Proficiency, and Kinesthetic Perception
Training Implications for Applied Sports
360 Degree Perspective of Client Assessment and Intervention
To further your comprehension and application of these principles, this course comes complete with:
NEWLY RELEASED PSL2 Manual: Every PSL2 Student gets their own exclusive copy of the PSL2 Manual - a visually stunning and comprehensive text that expands on theory and application covered within the Level Two Curriculum [$125 Value!] 
Interactive Labs:

All PSL2 students are auto-enrolled into our PS Labs twice per week. Comprehensive weekly think tanks made up of the best and brightest of the Pre-Script®  Coaching community. A cornerstone of the Pre-Script®  education experience, these interactive labs allow for open discussion and, more importantly, forge lasting relationships with coaches, clinicians, and athletes across the world.

FREE Pre-Script® Collective Access:

Get free access to our exclusive community of coaches seeking to push the boundaries of training, with exclusive lectures, technique labs, literature reviews and more. You'll have free, unlimited access to the Collective for the entire duration of the course.
Summer Semester starts August, 2023. Register Now to Reserve Your Seat.